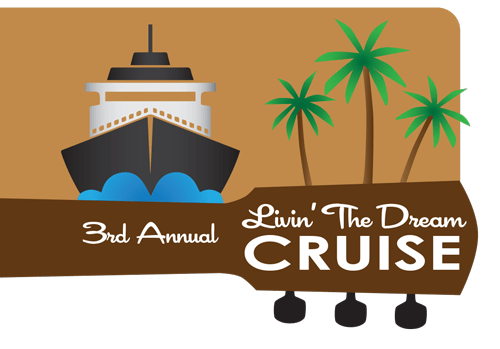 June 5 – 12, 2022
7 Day/Night Western Caribbean Cruise
We are excited to announce that Bret Mullins Band together with Natalie Rose Music will be setting sail on Royal Caribbean's Liberty of the Seas for our 3rd Annual Livin' The Dream Cruise, and
we want you to join us!
This has been such a fun event and a time to really get to know our fans during private parties.
PORTS OF CALL:
– Galveston, Texas
– Puerto Costa Maya, Mexico
– Roatan, Honduras – Belize City, Belize
– Cozumel, Mexico – Galveston, Texas
RATES:**
Interior Cabins (CAT 4V) – $854.00
Outside Cabins (CAT 4N) – $964.00
Balcony (CAT 4D) – $1224.00
Balcony (CAT 4B) – $1274.00
** All rates are shown per person and based on double occupancy. Prices do not include: taxes, fees of $148.65 per person, airfare, prepaid gratuities, drinks, shore excursions, or insurance. Subject to availability within the group. Triples and Quads pricing on request.
Book with Travel Associates International to attend shows and private parties:
Bob Landreth
Travel Associates International
4706 N Midkiff Road, Suite 10
Midland, TX 79705
432-638-3707
Have Questions? Want More Information?
Reach out to us!